Teachers in North Carolina spend an average of $526 out-of-pocket on school supplies for their students each year. Tools4Schools seeks to help.
WakeEd Partnership's Tools4Schools store provides FREE classroom supplies for nearly 11,000 teachers in North Carolina's largest school district to ensure that all students in the Wake County Public School System have the supplies they need to focus on learning.
If you have questions about Tools4Schools, please email us at tools4schools@wakeed.org.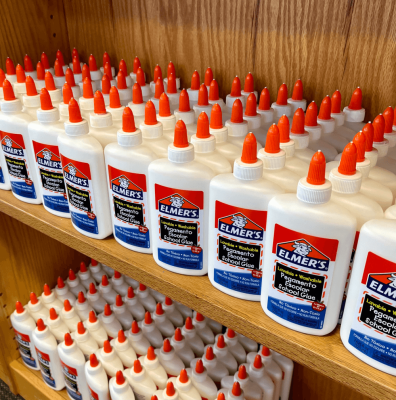 All educators and certified staff from Wake County Public Schools are invited to shop for free classroom supplies at Tools4Schools every quarter. You must sign up for an open time slot in order to shop at Tools4Schools.
HOW IT WORKS
WCPSS educators and certified staff can sign up for an open time slot to shop. Use the button below to sign up! No code required, all Wake County schools are eligible.
Educators visit Tools4Schools during their assigned time and receive 100 points to spend on new and gently used classroom supplies each quarter.
Classroom supplies available at Tools4Schools are purchased by WakeEd Partnership with the help of generous funders or donated by community partners. Click the button below to see a list of items that are generally in stock.
Tools4Schools Store location
Tools4Schools is made possible by our generous community partners, donors, and corporate sponsors. As a community, it is our responsibility to ensure that all of our students receive the best education possible each day – and have the supplies they need to focus on learning. Today, we're asking for your support as we stock the shelves at Tools4Schools with classroom supplies for nearly 11,000 educators and 160,000 students in 2022.
Use the donate button below to make a donation using a debit or credit card. 
Checks can be mailed to WakeEd Partnership at 3101 Industrial Drive, Suite 100, Raleigh, NC 27609, with Tools4Schools on the memo line. 
For information about additional giving opportunities, including corporate sponsorships, contact our Fundraising Chief, Lisa Mead.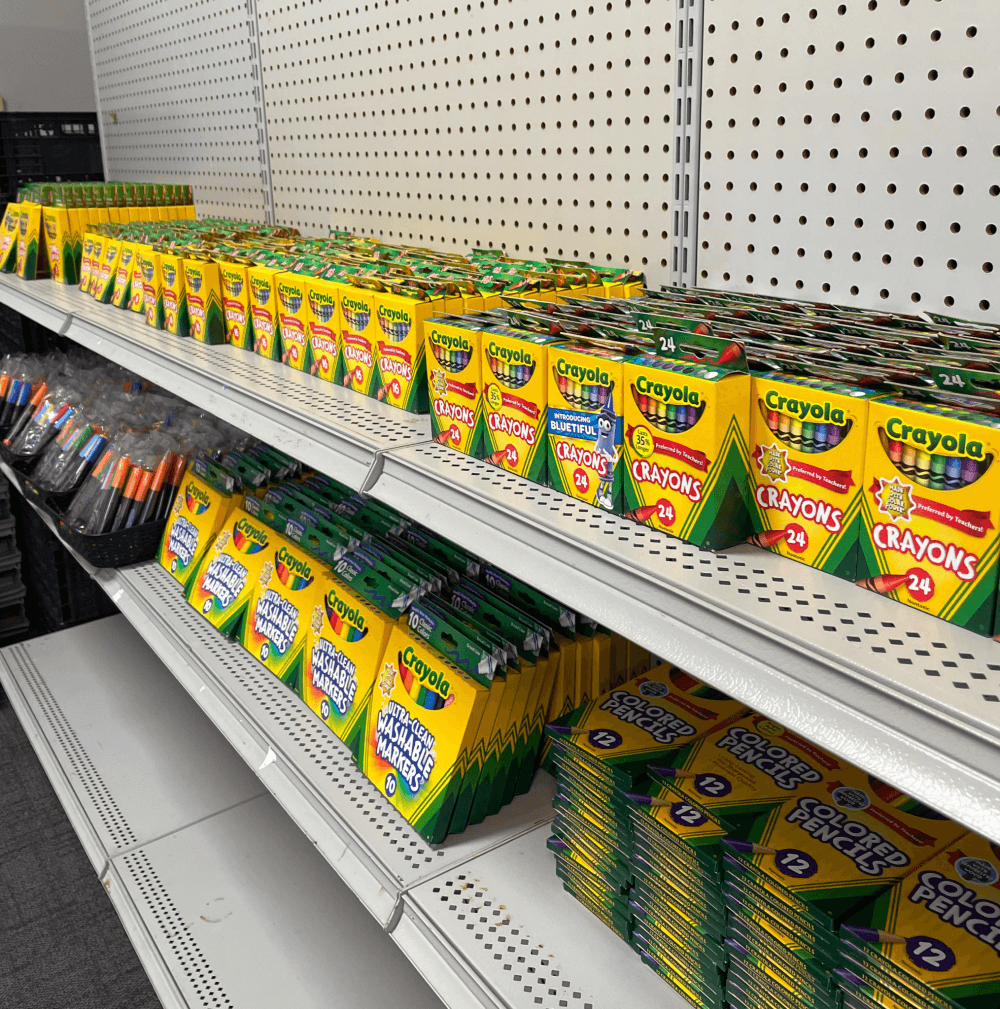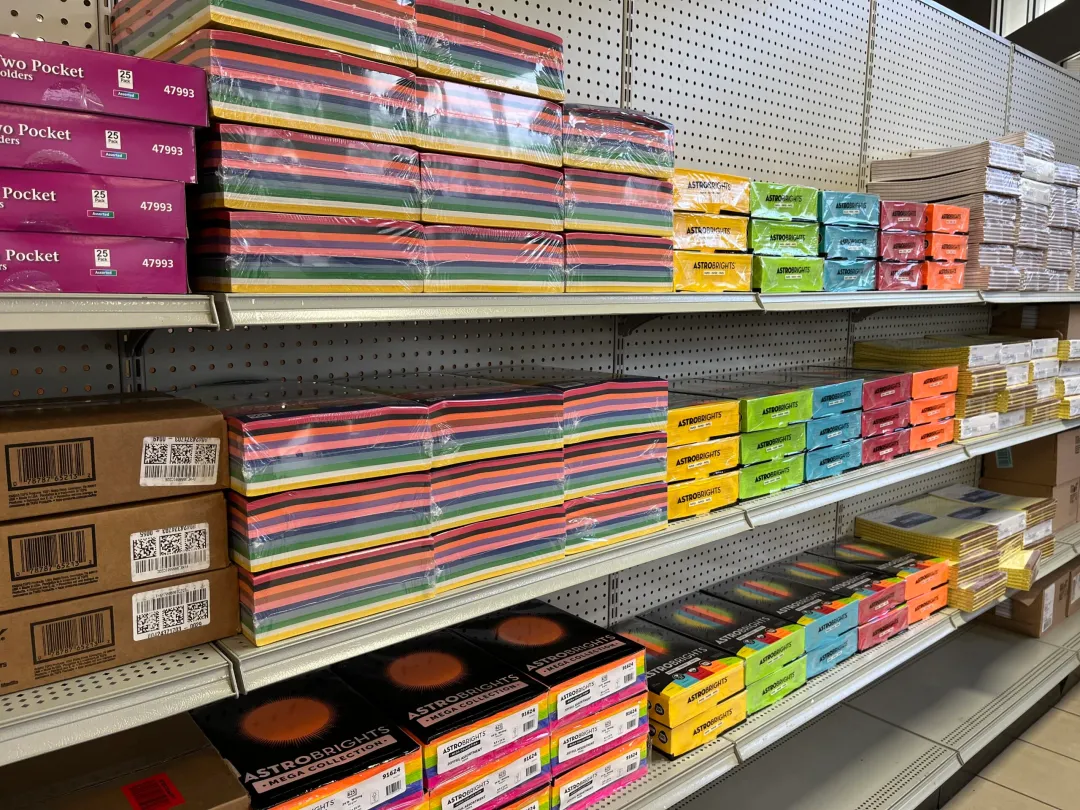 WakeEd Partnership invites individuals, groups, and organizations to collect and donate new and gently used classroom supplies for Tools4Schools. Follow these steps to host a drive!
Our Superintendent's Circle Donors
WakeEd Partnership needs volunteers to help unpack and sort supplies, stock shelves, answer teacher questions, and more. If you or your family, club, or organization are interested in volunteering, use the volunteer button below to fill out our volunteer form online!
We need regular volunteers both during and outside of normal store hours, which are typically Tuesdays and Thursdays from 4 to 7pm.
Tools4Schools can regularly accommodate up to ten volunteers at once, but can make special arrangements for larger groups.
All volunteers under the age of 16 will need to be accompanied by a parent or guardian at all times.
All volunteers will need to complete a waiver. Waivers can be completed online or on-site.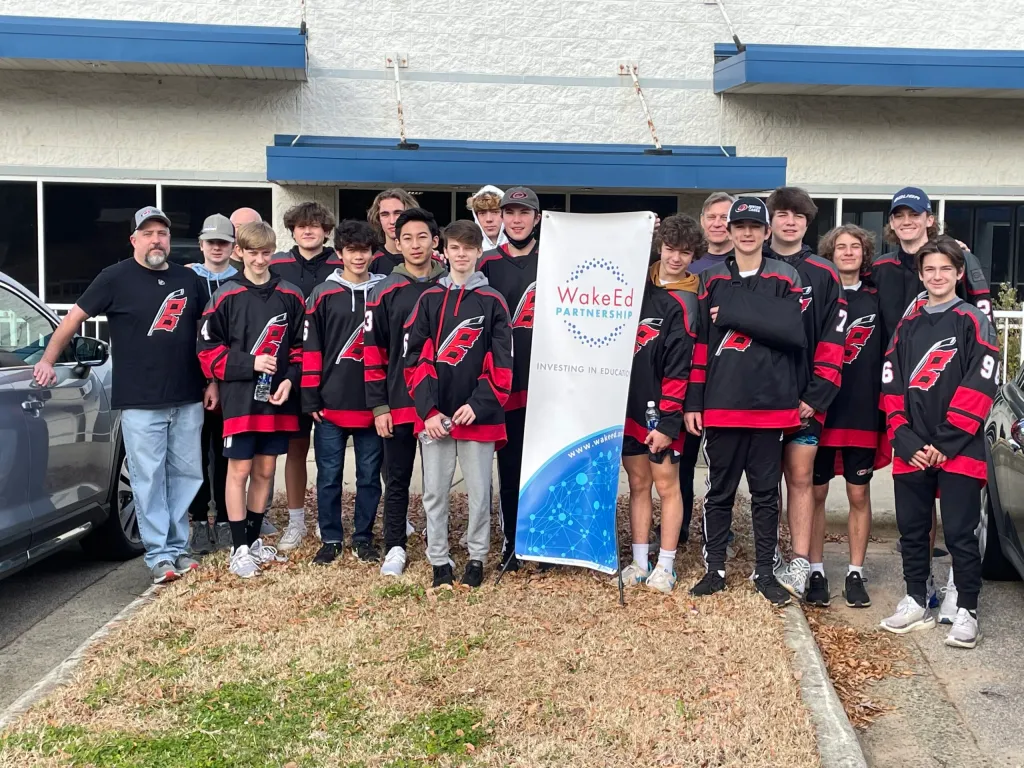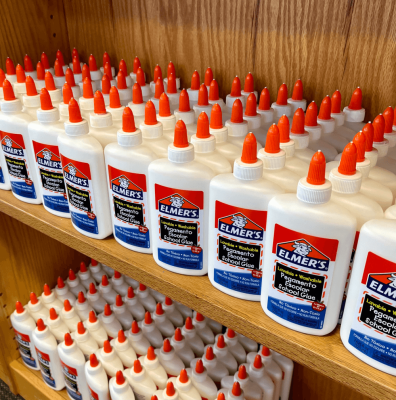 Purchase a Toolbox kit through WakeEd Partnership's wholesale partner. The items are shipped to the location of your choice, where you host an event and assemble the kits. Once completed, kits can be dropped off at Tools4Schools to be distributed to WCPSS classrooms.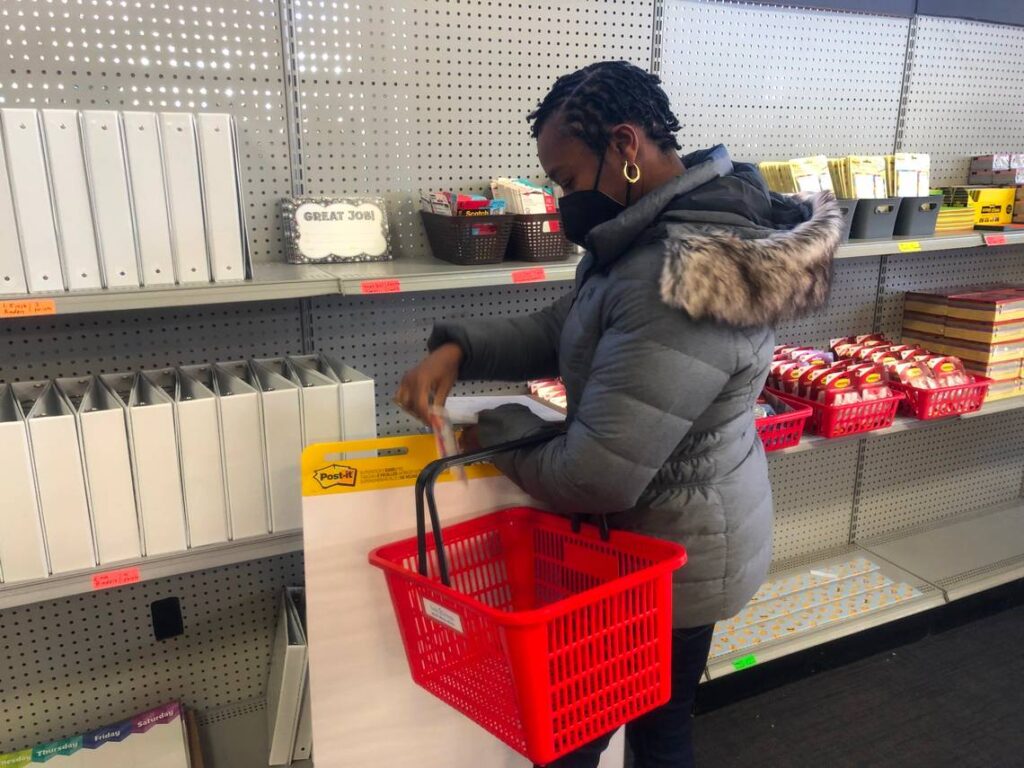 'I love it.' Wake teachers cheer new 'store' that provides free classroom supplies.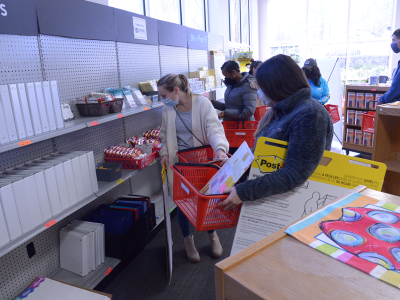 Tools 4 Schools opens as free supply store for Wake County teachers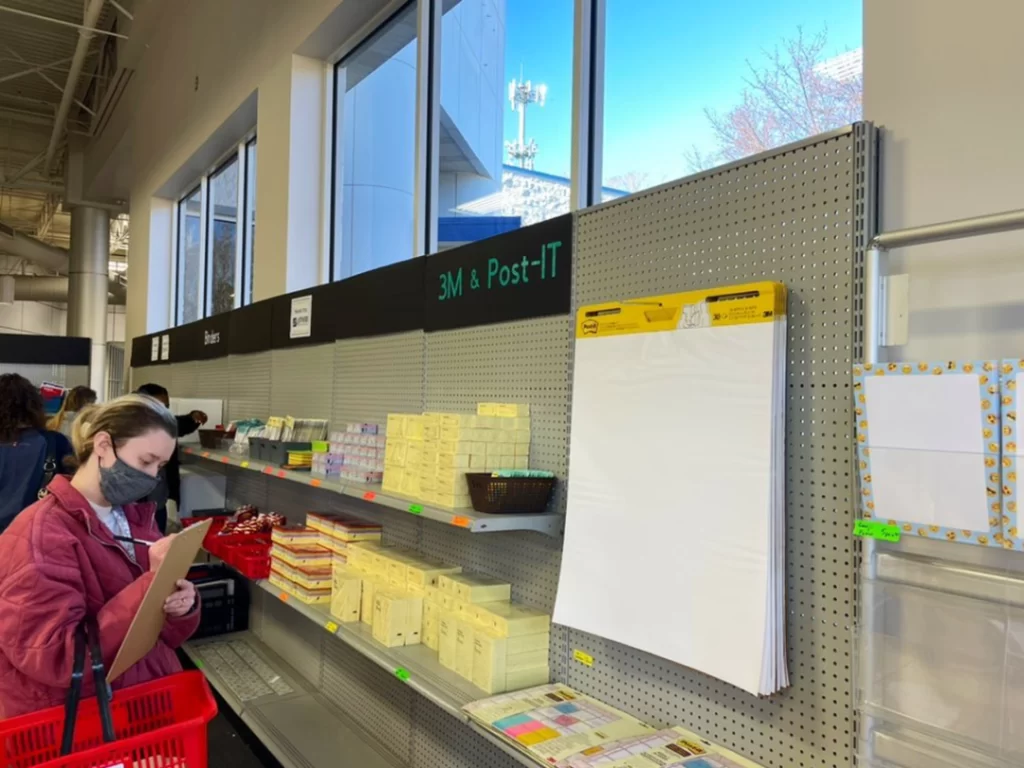 WakeEd Partnership opens Tools 4 Schools storefront, provides free supplies to teachers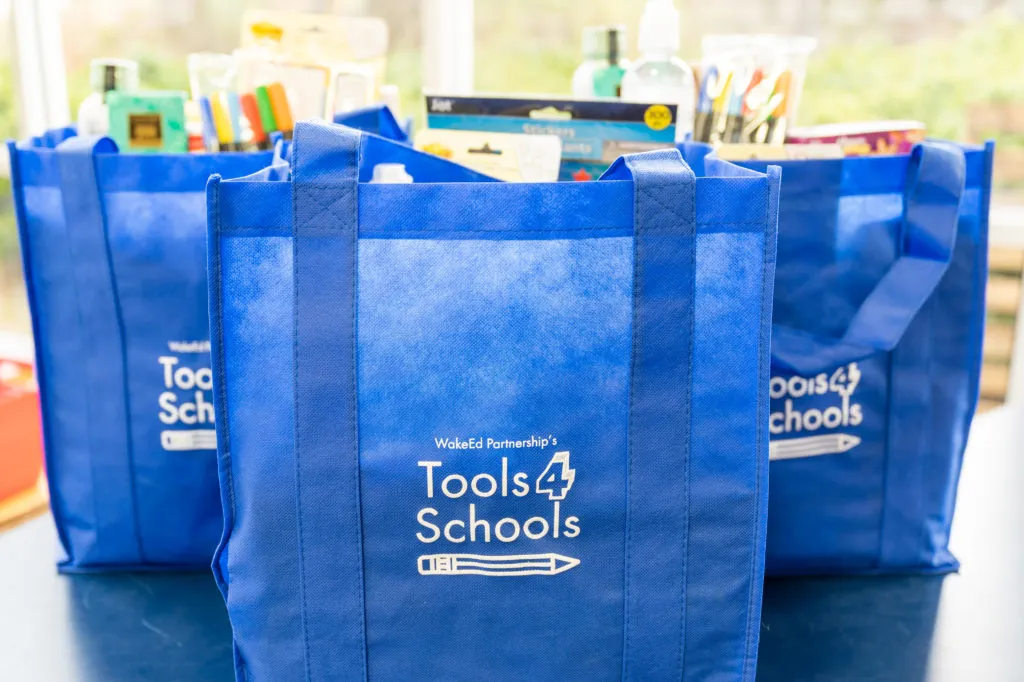 WakeEd Partnership's latest initiative making an impact on students in the classroom