The Board of Directors is the governing body for WakeEd Partnership. It is primarily made up of business and community leaders who are deeply involved in public education. To join our Board, contact WakeEd President Keith Poston at (919) 780-5205.
2022-23 Board of Directors
Seth Carruthers | WakeEd Board Chair
Seth Carruthers is a Director of Global Chemical Technology within Parker LORD.  He is responsible for technical teams of chemists, engineers, and material scientists across the US, Asia, and Europe.  The teams innovate new specialty adhesives and coatings for customers around the globe in the markets of electric vehicles, heavy duty transportation, and aerospace.  Seth has been with Parker LORD for 13 years and has enjoyed the field of chemical research & development for over 20 years.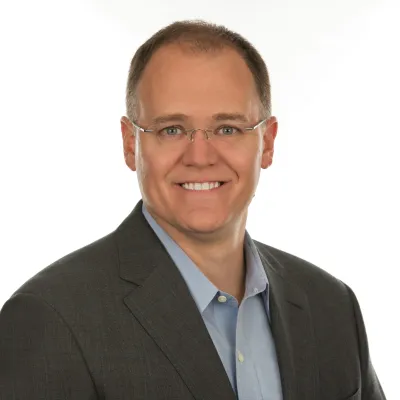 Members (Listed Alphabetically)
Braxton Anthony, Rich Commercial Realty
Richard Averitte, American Cancer Society
Andrew Blackburn, Raleigh Chamber
Emma Browning, Paradox Consulting Partners
Rob Buhler, BAERING
Seth Carruthers, Parker Lord
Cris Charbonneau, Fidelity Investments
Betsy Reade Creech, Kane Realty Corporation
Rene Daughtry, Cisco Systems
Scott Duda, Cherry & Bekaert, LLP
David Ellis, Wake County Manager*
Brad Geiger, Martin Marietta
Gary Greene, Greene Resources, Inc.
Cara Greening, T.A. Loving Company
John Hummel, Sinclair Broadcasting Group
Chad Humphrey, Balfour Beatty
Carey Hunter, Principal Financial Group
Stephanie Jensen, BASF
Teresa Jones, Wake County PTA Council*
Elaine Loyack, Delta Dental of North Carolina
Rod Malone, Tharrington Smith
Scot McAlexander, TowneBank
Catty Moore, Wake County Public School System, Superintendent
Caroline Olson Baker, WCPSS Teacher of the Year*
Michael Perera, IBM
Keith Poston, President of WakeEd Partnership
Will Quick, Brooks Pierce
Marion Robinson, Retired, SECU
Jamie Royster, Lenovo
Steven Slee, Fifth Third Bank
Mary Taylor, WCPSS Assistant Principal of Year*
Chris Torgler, Amazon
Cleon Umphrey, Retired, RDU Airport Authority
Annice Williams, WCPSS Principal of the Year*
*Denotes Ex-Officio Non-Voting Member
Learn more about the Wake Education Partnership.