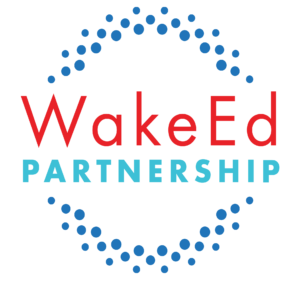 The Program Coordinator is a part-time position that will provide support and on-site management of the Tools4Schools initiative and other WakeEd Partnership's programs and initiatives. This position includes providing exceptional customer service, receiving and displaying new merchandise, operating online systems, and supporting off-site events and initiatives. This is a part-time position with a maximum of 20 hours per week, includes weeknights and some weekends. This position includes some sitting, standing, walking, stooping, kneeling, and lifting and carrying.
Collaborate with the Director of Programs and Program Manager to develop and implement efficient and effective strategies for Tools4Schools and other WakeEd Partnership initiatives (Stars of Education, etc.)
Provide exceptional customer service in the Tools4Schools store by greeting, acknowledging, and assisting educators, answering questions, directing educators to the appropriate product or area, and providing general product information.
Maintain an awareness of merchandise (promotions, sales, etc.)
Operate and troubleshoot the online system for check-in and check-out.
Restock store shelves.
Receive and organize merchandise (new, donated, etc.)
Learn and familiarize yourself with new merchandise.
Engage and provide on-site management for community volunteers.
Light cleaning such as vacuuming/sweeping, dusting shelves, etc.
Assist in managing merchandise and displays – help arrange items in an attractive manner.
Maintain store operations by staying informed of and following policies and procedures.
Assist other employees with projects on a per-need basis, to be assigned by supervisor.
Other duties as assigned.
Minimum of a High School Diploma or equivalent.
Understanding of basic mathematics and computer programs (I.e., G-Suite, Microsoft Outlook).
Experience in customer service environments
Strong communication and facilitation skills – the ability to build rapport, present information, actively listen, and professionally respond.
Experience in managing and coordinating volunteers
Experience in evaluating data to improve initiatives
Strong relationship-building and leadership skills – the ability to relate to, and work collaboratively, and effectively with diverse groups and individuals.
Experience managing and supporting diverse teams so that individuals and the team can thrive.
Flexible and resourceful in a fast-paced environment
Excellent organizational skills – self-starter, exceptional attention to detail.
Ability to prioritize tasks, manage time, and problem-solve.
A general understanding of Wake County Public School System and the educational landscape in North Carolina.
Possessing a work ethic that includes punctuality, thoroughness, and self-responsibility.
Submit your resume and cover letter to jobs@wakeed.org. Position open until filled. Salary/hourly rate commensurate with experience. Targeted pay range $20-25 per hour; up to 20 hours per week on average.
Equal Opportunity Emloyer
It is the policy of WakeEd Partnership to provide equal employment opportunity (EEO) to all persons regardless of age, color, national origin, citizenship status, physical or mental disability, race, religion, creed, gender, sex, sexual orientation, gender identity and/or expression, genetic information, marital status, status regarding public assistance, veteran status, or any other characteristic protected by federal, state, or local law.